6 pax L shape workstation with U metal leg and desking wire trunking panel system
---
Details
---
A 6-person L-shaped workstation with U-metal legs and a desking wire trunking panel system is a versatile and space-efficient office furniture solution. Here's a description of this workstation setup:
Workstation Configuration:
Seating for 6 People: This workstation is designed to accommodate six individuals, making it suitable for a small team or collaborative workspace.
L-Shape Design: The workstation layout is in the shape of the letter "L." This configuration provides each user with an ample workspace while promoting a collaborative atmosphere.
U-Metal Legs: The workstation features U-shaped metal legs for stability and durability. These legs are often made of steel and come in various finishes, such as dark grey, black, silver, or white, to match the overall aesthetics of the workspace.
Desking Wire Trunking Panel System: The workstation is equipped with a wire management system integrated into the paneling or desktop. This system allows for organized cable routing, reducing clutter and maintaining a tidy workspace.
Privacy Panels: To create separation and privacy for each workstation, privacy panels or screens can be installed between the work surfaces. These panels are often customizable in terms of color and design.
Modular Design: Many L-shaped workstations are modular, meaning you can configure them in various ways to suit your office layout and needs.
Optional Accessories: Users can personalize their workspaces with additional accessories such as monitor arms, keyboard trays, and desk-mounted storage units.
Materials and Finishes:
Desk Surfaces: The desk surfaces are typically made of high-quality, scratch-resistant materials such as laminate wood. These surfaces come in various finishes, such as woodgrain, solid colors, or textured designs.
Metal Legs: The U-shaped metal legs are often powder-coated for a sleek and durable finish.
Paneling: The privacy panels and desk-mounted panels may be made of materials like fabric-covered acoustic panels or laminated boards, depending on your preferences and acoustic requirements.
Usage:
Office Environments: These workstations are commonly used in open office layouts, coworking spaces, or collaborative work environments to provide dedicated workspaces for multiple employees.
Home Offices: They can also be suitable for home offices or remote work setups when space allows.
When purchasing a 6-person L-shaped workstation with a U-metal leg design and wire trunking panel system, consider factors such as the available space, desired finish, and any additional accessories needed to create a functional and comfortable workspace for your team. Customization options are often available to tailor the workstation to your specific requirements.
Standard size (mm) :
a. 1500W x 600D x 1500L x 600D x 750/1200H
b. 1650W x 600D x 1500L x 600D x 750/1200H
c. 1800W x 750D x 1500L x 600D x 750/1200H
Colour fabric :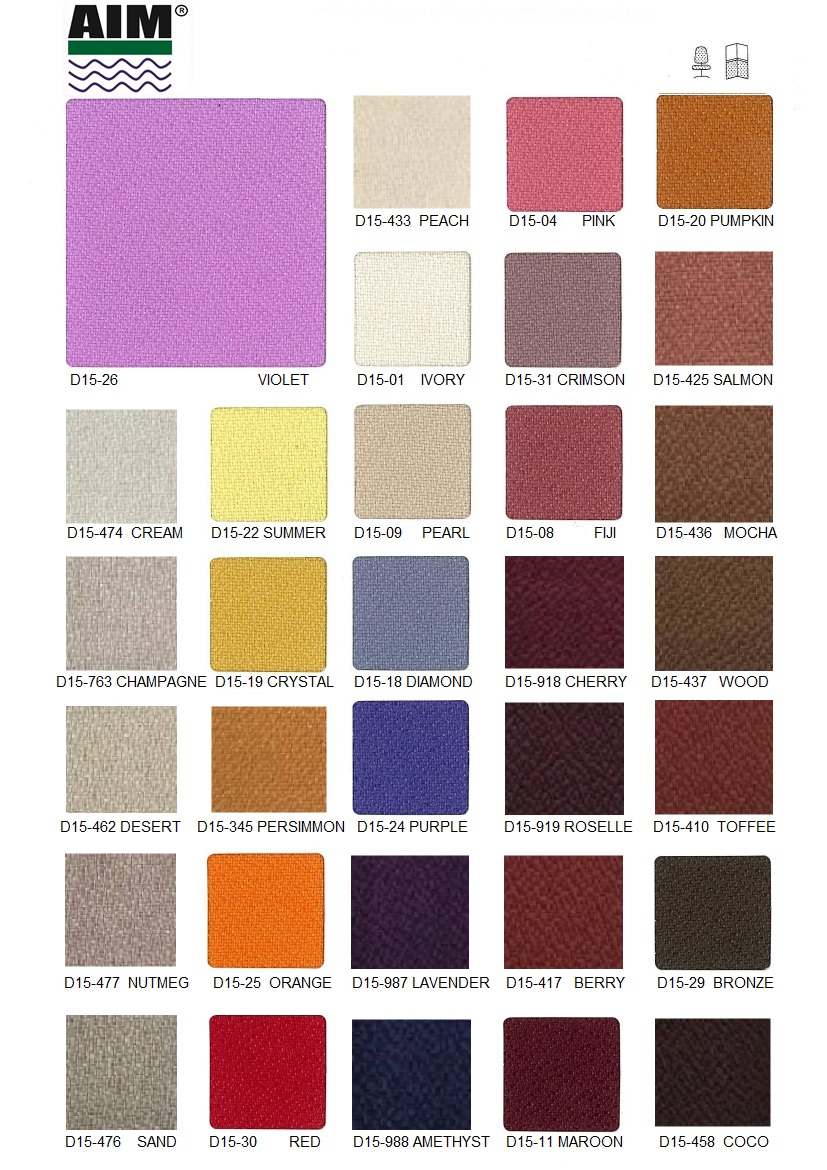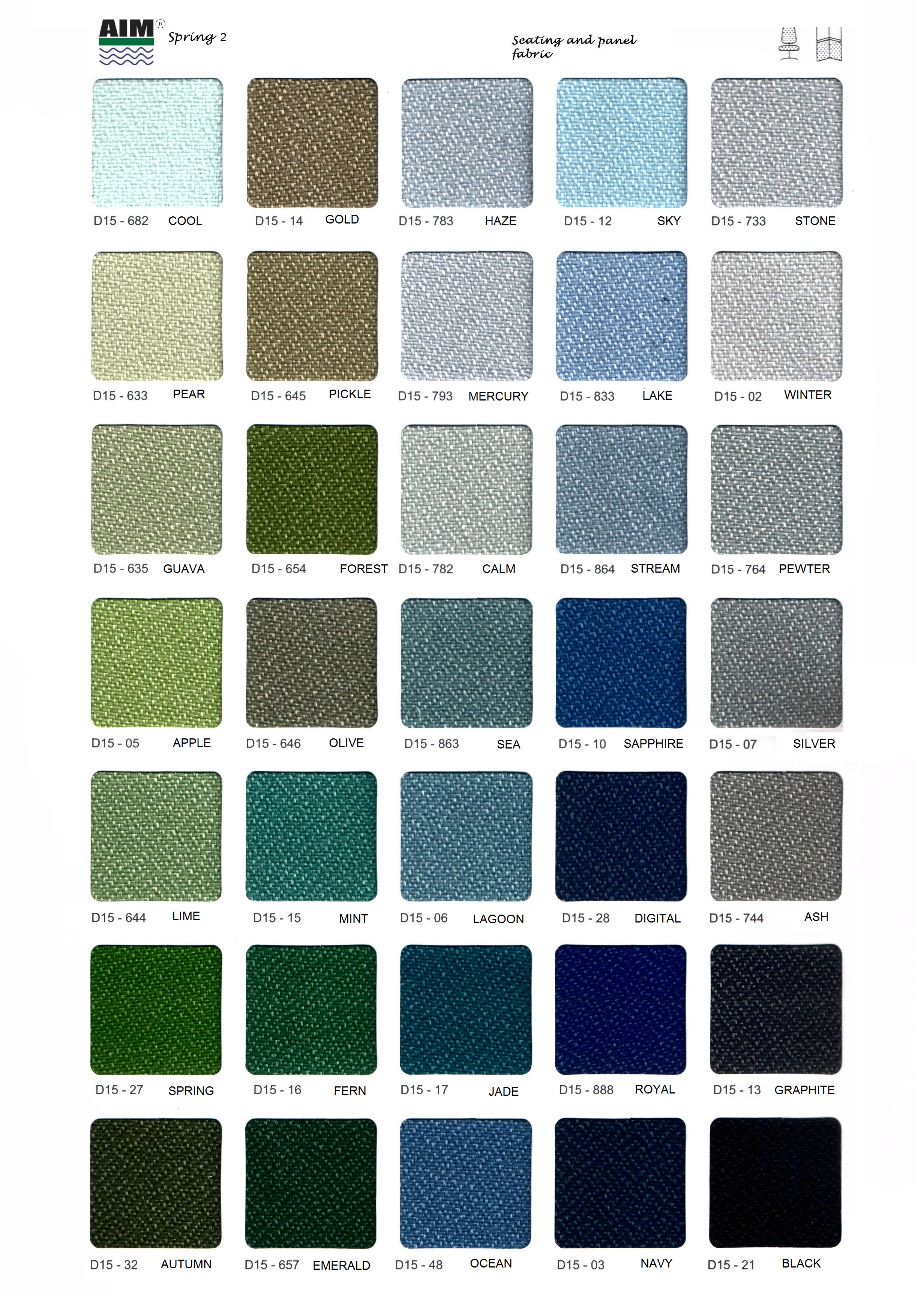 Colour table top :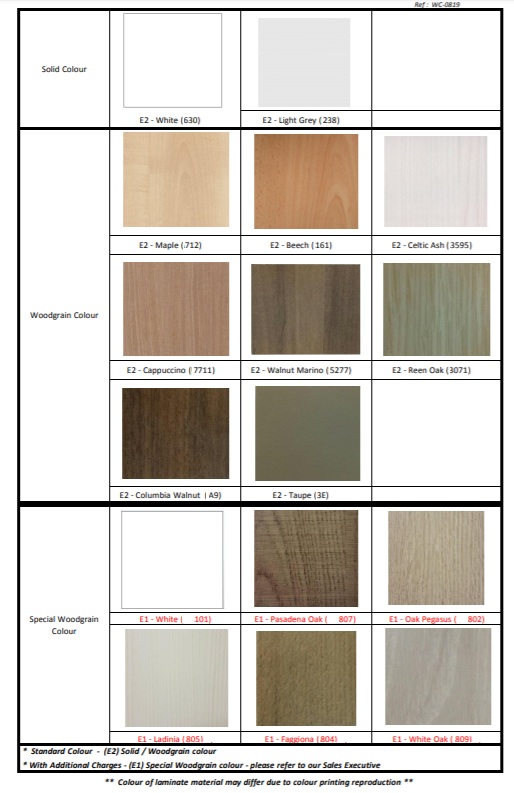 ---
View more about
6 pax L shape workstation with U metal leg and desking wire trunking panel system
on main site